Single Needs to Financial Planning
Published November 2018
Written by Shawn Yap CFP®
Past
Life was much simpler back then. Before the widespread use of the internet, almost everything had to be done in person. Online transactions and mobile applications were unheard of. Before the Financial Advisers Act (FAA) was enacted in the year 2001, a life insurer's representative, commonly known as an insurance agent in those days, could get a license by passing only two MCQ examinations. The minimum requirement was two GCE "O" Level passes with a basic competency test.
Single needs planning took care of consumers' concerns mainly regarding insurance and savings. Options for insurance consisted of non-participating term plans and with-profit life plans. For savings and growth, endowment plans and investment-linked policies were the two common choices. The brokerage firms would provide stock investments for investors with a higher risk appetite. An insurance agent was not really a sought-after profession then. The financial services industry was pretty much a product-based economy that relied primarily on adviser-client relationships.
Present
Life has become more complex. The modern financial consultant must be capable to look through different lenses for a holistic view of the client's situation. Cash flow analysis, retirement planning, mortgage planning, tax planning and estate planning are just some areas of financial planning. Due to their sophistication, the financial planning profession is now sought-after even by degree graduates. Although the minimum qualification to be a general insurance agent is still a minimum of three "O" Level passes, the requirements for a financial adviser's representative have become stricter. At this time of writing, the minimum entry is GCE "A" Level passes in three subjects at "Higher 2" level and two subjects at "Higher 1" level or a recognised diploma. In addition, the candidate has to pass at least five modules in the Capital Markets and Financial Advisory Services (CMFAS) Examination. To provide comprehensive advice, the candidate can also take another two modules for general insurance.
Clients are now more educated and informed, sometimes confused, through the proliferation of blogs and sites focusing on personal finance. They expect better advice and service. Not only must financial consultants upgrade their competencies through professional qualifications like the Certified Financial Planner (CFP®) designation, they must also put theories into applications in order to move up the value chain from product selling to financial planning. Financial planning is a non-product activity. This is what fee-based advisory is about. Fees are for consulting work and retainer services. We cannot charge fees for doing the same stuff!
The financial services industry has grown into a vibrant place. While banks provide alternative products to their customers with bancassurance, financial advisory firms provide investment solutions to high net worth clients through their private wealth management arm. As the financial services industry moves towards a knowledge-based economy, financial planners must be highly skilled and trained to provide quality advice to clients. Meanwhile, financial advisory firms have to enable their advisers with the latest platforms and financial technologies to prepare for the future.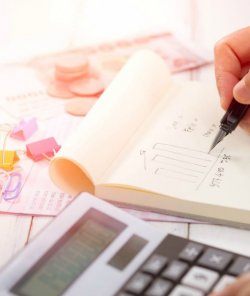 Future
As financial technologies, also known as Fintech, continue to disrupt the financial services industry, new financial solutions will emerge to rejuvenate the industry. Along the way, growing pains are inevitable. Fintech will not only improve the way financial services are delivered, but it will also allow both advisers and consumers to be more efficient, enabling them to connect more effectively.
Other than market competition, regulatory changes are constant. What if commission is reduced or even banned? What if the traditional agency structure of three levels is cut to two or even a flat model? What if investment management fees are lowered? At the same time, consumers will demand more value-added services from financial planners and are increasingly looking for independent advice to manage their wealth. For reasons of convenience and trust, they will likely look for a one-stop adviser who can oversee their finances in totality. Financial advisory firms must have an ecosystem in place to support their advisers to serve their clients properly.
The future is going to be an experience-based economy. Wealth advisers will be designated as the Chief Finance Officer (CFO) of their clients and their families. Retail clients will have access to mini family offices with concierge-like service. Are you ready for the future?
---
This article first appeared in the November 2018 issue of Financial Planning magazine published by the Financial Planning Association of Singapore (FPAS).